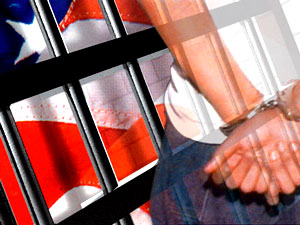 The United States justice and education system has failed the black man in America miserably. A recent article by Erik Eckholm in the New York Times titled "Plight Deepens for Black Men, Studies Warn" provided statistics that were both appalling and depressing. In 2004, 21 percent of "black men in their 20's who did not attend college were in jail or prison." Perhaps even more disturbing, the article points to statistics that indicate that in inner cities, "more than half of all black men do not finish high school." These statistics spell a disappointing chapter in the as yet unfinished chronicles of the black man.
It would seem at first glance that the plight of the black man in America could be easily rectified through the concerted effort of inner city public schools and state-funded after school programs. But in order to rid our communities of the cancer that eats away at its vitals, a diagnosis alone fails to console us; we receive solace only through revisiting those circumstances that brought us to this puzzling predicament. And only then can we heal those once inflicted and at present malignant tumors that fester within.
I'm no propagandist nor am I a conspiracy theorist. The facts in and of themselves, however, suggest a certain institutional proclivity for the incarceration of black men. Consider the following evaluation from Dutch sociologist and criminologist Willem Bonger that I've transcribed here from a paper I wrote during my undergraduate years:
"[Crimes] committed by Negroes are more frequently prosecuted than those committed by whites…Negroes are less well able to defend themselves legally, they are less often in a position to secure a good lawyer, and they are more promptly sentenced to prison."
And while you contemplate these words, consider furthermore that these evaluations were formulated and penned well before 1943. It provides one with a shocking revelation of just how far our justice system has come in remedying a disparity that has long been evident.
Some of you might believe that we cannot legitimately argue that the justice system is inherently discriminatory towards black men. Many of you might believe that, if anything, the justice system discriminates against the poor, a class of people who have no race. To those of you who make this argument, I say show me that moment in American history when the correlation between race and class ceased to exist. Somehow, many of us got caught up in that magnificent lie that lead us to believe that select individual achievements were indicative of some great emancipation from the shackles that bound us.
Perhaps the most conclusive evidence I can offer here are the statistics and an evaluation of the sentiment that runs rampant and unchecked. The statistics are out there but the sentiment is most likely not. If inaction is tantamount to action, and by this I mean that the failure to act is in and of itself an action, it follows that the negligence of our justice system when it comes to black men is tantamount to the systematic incarceration of black men.
Here is where the sentiment comes into play. There are people out there capable of making decisions that affect sentencing guidelines, rehabilitation procedures, prison management, and the discriminatory practices of employers rejecting potential employees who were once inmates. Yet, somehow, the statistics and policies remain the same and it follows that this unfaltering and unaggressive sentiment itself becomes an action.
Let's entertain, for a moment, the purpose of incarceration; the reason we put people away is multifold. First, we believe that we can rehabilitate the individual. Second, we believe that they would pose a greater risk to society were they not confined. By putting them in prison, we protect them. These visions are never attained though. How can an individual be rehabilitated in a place whose every corner reeks of a putrid contradiction? Drugs are exchanged, protection is a commodity to be bought and sold, and violence is a threat that is as real as Afghanistan. And rehabilitation? It's a hoop dream that "deflates like a true fiend's weight." And while these failures affect all inmates, black men seem to suffer the most.
I leave you with an image. Themis, the Goddess of Justice can be seen in every courthouse in America. She holds a scale in her left hand and sword in her right. Her final accessory is a blindfold, an addition made in the 16th century that has come to symbolize impartiality. It's been almost five centuries since the blindfolds became the last of symbolic accessories that Themis carried. But blind justice has given us more injustice than we could have ever imagined. I think it's about time those blindfolds get removed.